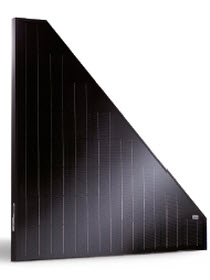 The majority of roof areas in the UK are hipped, which means they have irregular faces. This can make it difficult to fill all of the available space on the roof with solar PV modules. The triangular and square modules from Trienergia elegantly solve this problem.
Lothian Renewables can now offer this design option to customers who wish to maximise their roof space or wish a more aesthetically pleasing PV array.
Please contact us for further information.